Anthony Jacquez

AJ's old profile picture
A user on the Khan Academy Wiki
Anthony (AJ)
is a very frequent wiki user. He knows calculus, a strange and mystic form of math. He was a discussions and chat moderator on the Khan Academy wiki until they demoted him for inactivity. He is now a chat moderator on
KAOS.
He goes by the nickname Nyan
doge
.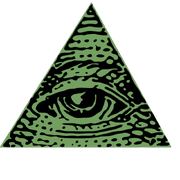 Also, by Anthony, it is said that
illuminati
is always confirmed. They accuse him of being a member because he knows calculus. Calculus is a definite sign of the
Illuminati
. However, since the illuminati is democratic (Obama, Hillary and all of California are illuminati), AJ cannot be illuminati. Along side,
Vanilla Dazzle
, AJ is rooting for
Donald Trump
in the upcoming election. AJ's favorite calculus function is the derivative.