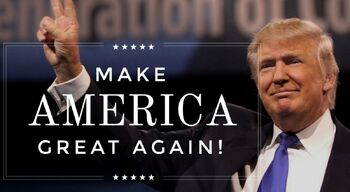 Vanilla Dazzle and AJ are rooting for Donald Trump in the upcoming primaries and hopefully the election after. Vanilla really believes he can make America great again. There are some chatters who also like him and some that are probably rolling their eyes during these conversations.
Ad blocker interference detected!
Wikia is a free-to-use site that makes money from advertising. We have a modified experience for viewers using ad blockers

Wikia is not accessible if you've made further modifications. Remove the custom ad blocker rule(s) and the page will load as expected.