EytukanStudios
Description
A user on the Khan Academy Wiki
This is Eytukan's page. Eytukan, nicknamed "Tuk" by Vanilla Dazzle, is the founder of this wiki :P. He is a recreational programmer and he does amazing, mind blowing, astounding, drawings and animations. He is also partial to references to pop culture in his programming. On the KA wikia chat, he says XD a lot. He also loves making dank memes. He is popular on Imgflip.
He, Light Runner, and Blaze have what they would call, "Meme wars".
Not only does he make dank memes, but he also is the provider of them. Memes... Memes everywhere...
He likes to say "3dank5me".
Outside of the online world, he sings in the all-state choir. That means he is good at singing. I think that's him down there in the middle. He's yellow and he's wearing a bow tie!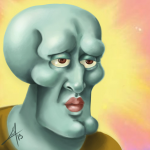 Ad blocker interference detected!
Wikia is a free-to-use site that makes money from advertising. We have a modified experience for viewers using ad blockers

Wikia is not accessible if you've made further modifications. Remove the custom ad blocker rule(s) and the page will load as expected.