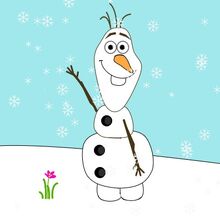 Jett Burns was recruited to the Khan Academy wiki in January by Vanilla Dazzle. His Olaf program is at the top of the "super snowman" spin offs. He also uses the program as his avatar on wikia. Besides Khan Academy, he likes science and talks about space and biology in the chat room.
Ad blocker interference detected!
Wikia is a free-to-use site that makes money from advertising. We have a modified experience for viewers using ad blockers

Wikia is not accessible if you've made further modifications. Remove the custom ad blocker rule(s) and the page will load as expected.