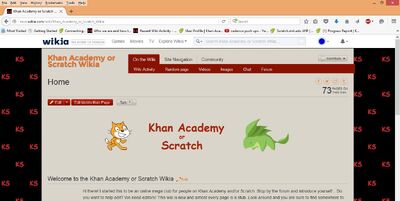 Khan Academy or Scratch Wiki, or KAOS for short, is the most recently created wiki devoted at least partially to Khan Academy. Its community spiked rapidly immediately after its creation. Many users now come here for the sole purpose of chatting. It was created by Vanilladazzle.
Ad blocker interference detected!
Wikia is a free-to-use site that makes money from advertising. We have a modified experience for viewers using ad blockers

Wikia is not accessible if you've made further modifications. Remove the custom ad blocker rule(s) and the page will load as expected.