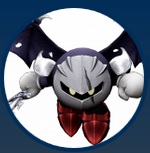 128px
Description
A user on the Khan Academy Wiki
Personal Description
I'm Mark. But you can call me Dan. I am chat mod. I love dragons, Team Fortress 2, and the color red. I'm a red scout. 'Nuff said.
MetallicMakarov refers to him as "Corporal Boyle".
He is not seen very often in chat.
Ad blocker interference detected!
Wikia is a free-to-use site that makes money from advertising. We have a modified experience for viewers using ad blockers

Wikia is not accessible if you've made further modifications. Remove the custom ad blocker rule(s) and the page will load as expected.