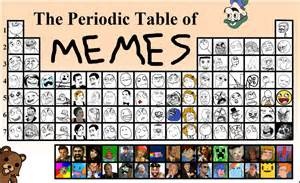 Memes are a popular discussion topic on the Khan Academy Wiki chat. Usually these memes are generated on an online site called "Imgflip".
Common Memers
Cadett(Blaze)
SIMPLIFIEDBANANA101 CUZ WAN TYME HE WUZ ON DA FRONT PAGE YAAAS
Not BananaRamba
Ad blocker interference detected!
Wikia is a free-to-use site that makes money from advertising. We have a modified experience for viewers using ad blockers

Wikia is not accessible if you've made further modifications. Remove the custom ad blocker rule(s) and the page will load as expected.