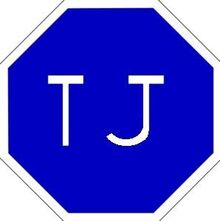 These days, Tariq Jabbar (TJ) is the most involved in creating and editing content on the Khan Academy Wiki. He comes on a lot during the summer and the winter. He was promoted recently to an admin on Khan Academy Wiki. He is an admin or bureaucrat on at least two other small Khan Academy Wikias. The ongoing jokes with TJ are his broken space bar and potato internet. Also, he has a thing for traffic lights and signs. He is also REALLY into his KA badges. He has over 5,000 badges total and 1000+ earth badges. He challenges people to badge wars and Energy Point races.
On March 6th, 2016, TJ hit 700 Earth badges. This is quite an impressive feat for someone so young.
Bio.
He lives in Michigan, as shown on his old profile.